Secure Document Destruction
Your documents are confidential and they should remain that way - even through the destruction process. With Direct Shred, you can be assured that your confidential documents will be completely destroyed, before ever leaving your location.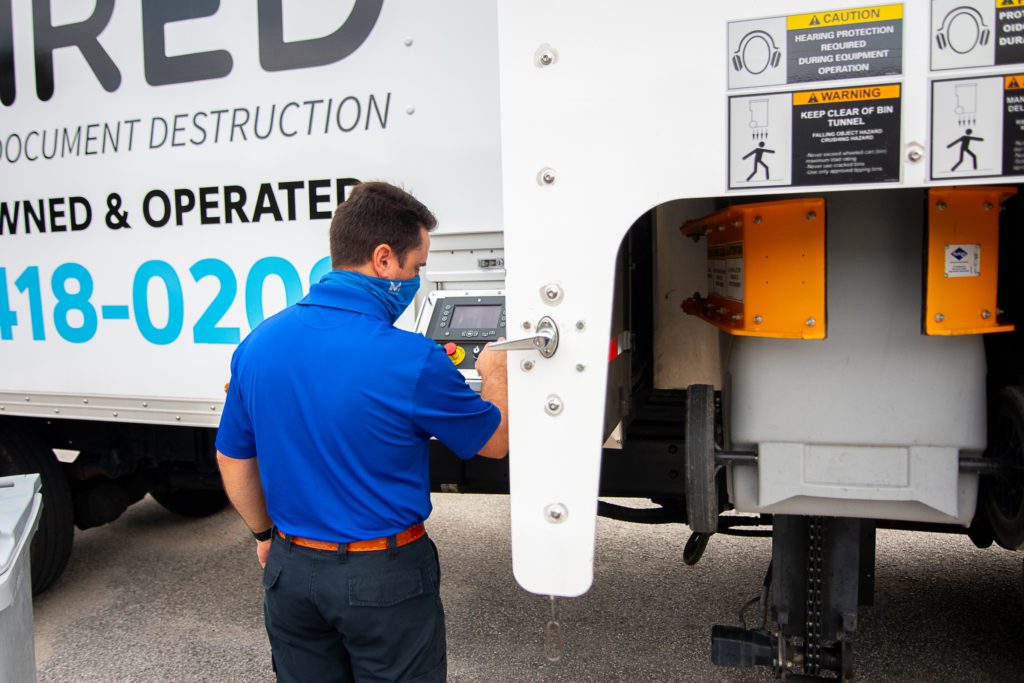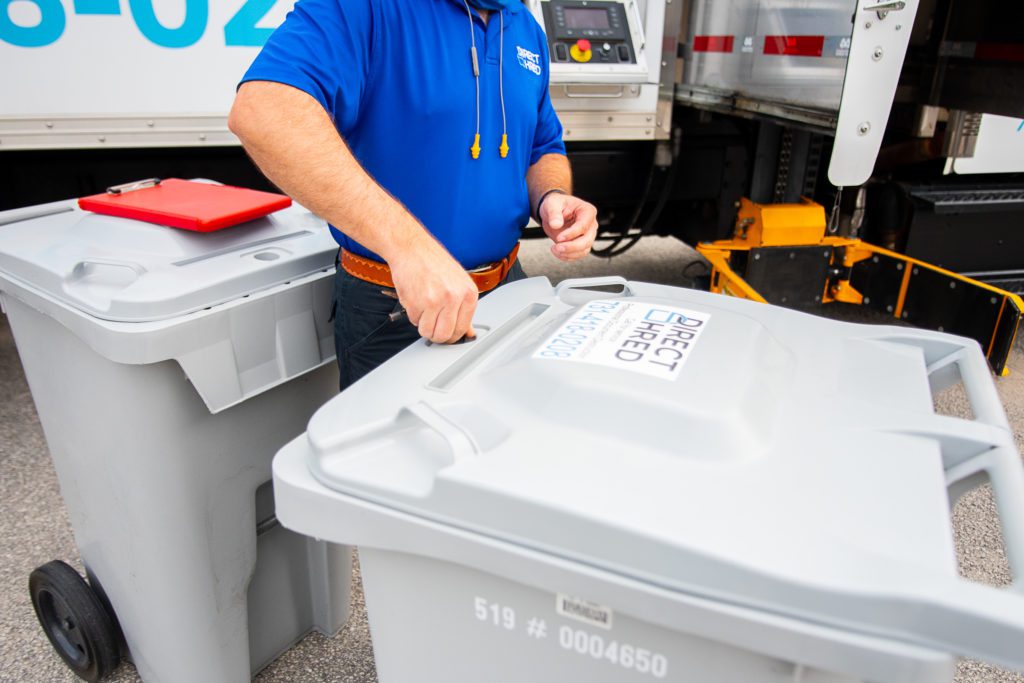 Document Bins and Regular Destruction
Does your business have a consistent amount of documentation that needs destruction? Our secure document bins bins provide a place for you to collect your items in preparation for regularly scheduled document destruction.
Paper isn't the only thing that holds sensitive information! While computer hard drives can be reformatted to remove information, physical destruction is the preferred method to ensure that sensitive information remains confidential. With our on site destruction methods, you can be sure that your hard drives are completely destroyed.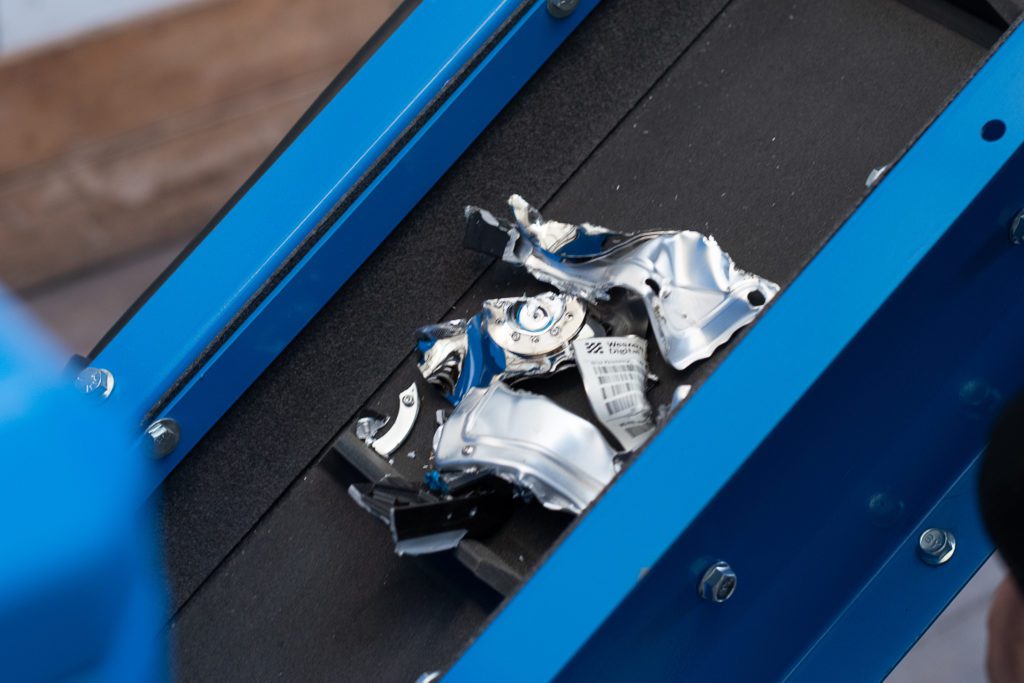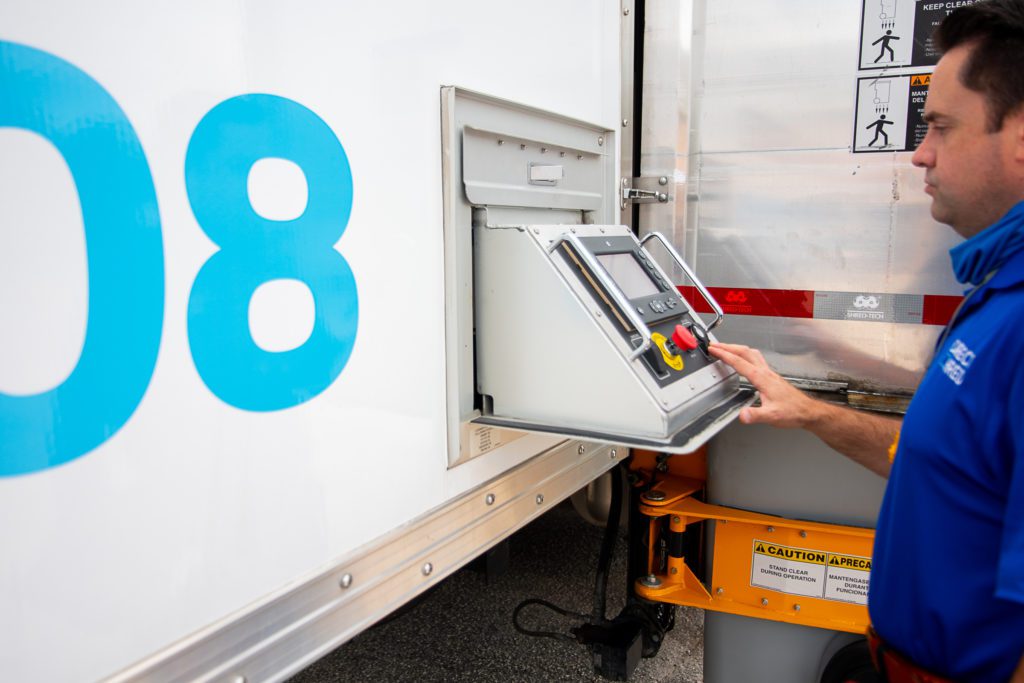 Residential Document Destruction
Protecting your identity is crucial. With so many paper copies in our homes containing social security numbers, account numbers, and other sensitive information, it is critical to protect that information when disposing of it. Whether you need a yearly clean out of records or a one time destruction of archives, we are here to help you safely protect your identity.
Ben and his team have done a fantastic job in helping us take control over our document destruction process. They've worked with our time line and helped us complete it ahead of schedule. We look forward to continuing to partner with them utilizing their regular destruction service.
Ben does a great job! He has a work ethic that you just don't find from the big corporations! Give him a try and you will be completely satisfied!
They did a great job & were very professional & very courteous ! They were also very quick! If you are looking for someone to come shred, whether it is for personal or for a business, you should definitely call this company! Very happy with our results!
I cannot say enough good about Direct Shred! I called Ben & he was very friendly & professional. We made an appointment for him to come to our home & he took care of everything at a very reasonable price! When I found more boxes we meant to shred, Ben came back. Within minutes, he took care of everything. I wish more businesses were like Direct Shred.
This is one of the best services I've used in a long time! They were easy to schedule, right on time, and shredded about 15 boxes worth of personal files (binder clips still on) in our driveway in about 5 minutes! It was so great and the cost was just perfect. Thank you!
Direct Shred is a blessing to me! They shredded thirty years of papers, sensitive documents, and magazines in a matter of minutes. I am very pleased with the service I received and will highly recommend them to others. Thank you!
We promise to deliver secure and dependable information destruction to West Tennessee businesses and individuals in a timely manner, while maintaining fair prices and service that remains customer focused.